Chief Executive
Chief Executive: Tim Byles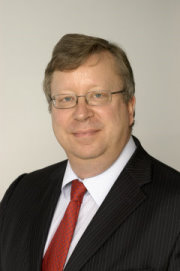 Tim Byles joined Partnerships for Schools in November 2006. He was previously Chief Executive of Norfolk County Council, where his achievements included raising the council's performance to the top level (4*), creating a wide range of public private partnerships for improved service delivery, and developing trading subsidiaries turning over more than £100m per annum.
Before joining Norfolk in 1996 as one of the youngest chief executives in the country, Tim was Director of Economic Development at Kent County Council. During his time in Kent and Norfolk, he was involved in large-scale schools and commercial premises procurement projects.
Tim has worked extensively with central government in his roles as Chair of the Local Government Chief Executive's Taskforce, the Local Government Construction Taskforce, and the Society of Local Authority Chief Executives (SOLACE), a position he held for four years. He also served as National Procurement Champion for the Office of the Deputy Prime Minister.
Tim received a CBE in the 2006 Queen's Birthday Honours list, for services to Local Government.
Tim is supported by the following Senior Management Team: