The role of Partnerships for Schools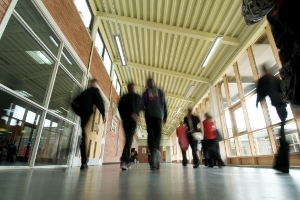 Delivering 21st century schools that are designed to help every young person achieve their potential

Partnerships for Schools (PfS) was established in 2004 by the DfE (previously DfES/DCSF) as both a company and an executive non-departmental public body (NDPB).

PfS was financed through a Joint Venture between Partnerships UK (PUK) and DfE until 31 March 2009 to deliver Building Schools for the Future (BSF), the schools capital investment programme.

In March 2006, PfS also took on responsibility for delivering the Academies programme. In 2009, PfS took on responsibility for delivering all schools capital investment programmes.

This change represents a broader move across government that will see departments assume a more strategic function and devolve more delivery issues to agency bodies, helping achieve greater efficiency in the delivery of public sector programmes.

The key role for PfS is to ensure that investment in schools represents good value for money and strongly supports the Government's ambitions to reduce the deficit, raise standards and tackle disadvantage.

PfS is incorporated as a limited company under the Companies Act 1985 and the shares are wholly owned by the Secretary of State for Education.

Partnerships for Schools Limited is registered in England, Company Number 4650964, registered office: 33 Greycoat Street, London SW1P 2QF.
You can find out more about PfS's remuneration here
You can find out information about making comments, compliments and complaints about PfS here