Building Schools for the Future: key facts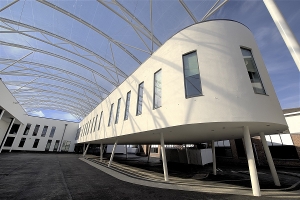 STOP PRESS: Education Secretary Michael Gove has announced a complete overhaul of capital investment in England's schools.

The Secretary of State announced a comprehensive Review of all capital investment in schools, early years, colleges and sixth forms, led by Sebastian James, Group Operations Director of DSG international plc.

The review will guide future spending decisions over the next Spending Review period (2011-12 to 2014-15). It will look at how best to meet parental demand; make current design and procurement cost-effective and efficient; and overhaul how capital is allocated and targeted.

The Secretary of State also announced that he will be ending funding for the Commission for Architecture and the Built Environment (CABE) design advice service associated with the BSF programme.
For more details please see the DfE website.
Building Schools for the Future, 2004-2010
Building Schools for the Future (BSF) was launched in 2004 by the then Prime Minister Tony Blair. Partnerships for Schools (PfS) was set up in 2005 to deliver the programme on behalf of the government.

The aims of BSF were to rebuild or refurbish every secondary school in England over a 15-20 years period. Local authorities would enter into public-private partnerships, known as Local Education Partnerships (LEPs) with private sector companies. Funding for BSF came from PFI and capital receipts, and was targeted at local authorities with the most deprived schools first, through a standard formula of GCSE results and free school meal uptake.

Each local authority, as a stakeholder in their LEP, would plan a co-ordinated renewal of their entire secondary schools estate through BSF, in phases of funding known as waves. Funding for ICT (managed services, hardware and software) was ring-fenced in the funding envelope for BSF.

33 LEPS had been established when the programme was cancelled in July 2010. At that point, 185 schools had received BSF investment. The established partnerships will continue to deliver their BSF projects that had been funded, with new and refurbished schools opening well into 2012.